Italian football giants Inter Milan have joined Spanish La Liga champions Atletico Madrid in the race to sign Brazilian player Rodrigo Muniz. 20-year-old Muniz plays his club football for Flamengo in the Brazilian top division. Muniz is one of the most popular young players linked with a move from South American football to European football.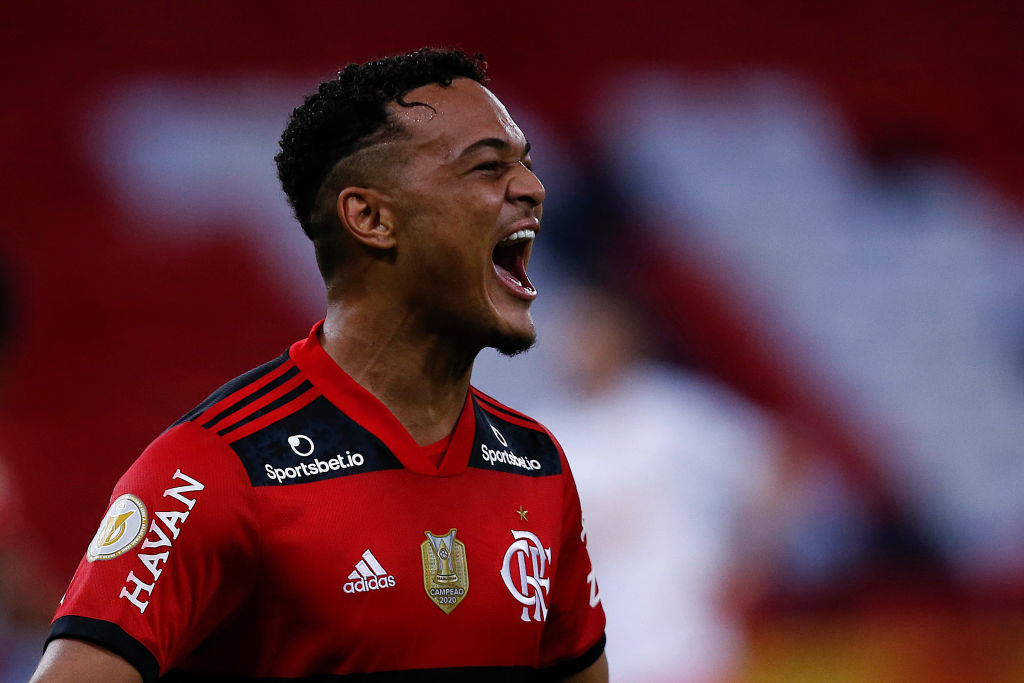 Brazilian media portal O Dia revealed the interest of Italian football giants Inter Milan via a report. It was disclosed that the Italians have been in contact with the representatives of their transfer target. Also, the report stated that Italian football giants Inter Milan will soon send a proposal in the bid to sign Muniz. The Italians are ready to join the fight for the young striker.
Talks between the representatives of Flamengo striker Muniz and Inter Milan started last week and progress has been made as confirmed by the aforementioned media outlet. Brazilian club football giants Flamengo have been informed that Inter Milan are ready to make an offer for their player and that the Italian football giants will make their move in a matter of days. It was revealed that Inter Milan will make an offer for Muniz in the coming days.
Flamengo don't mind selling Muniz this summer as long as they get the right transfer fee for him. The asking price has been increased due to more interests in his signature. Flamengo agreed to negotiate with clubs for the player as revealed by O Dia and that the transfer fee for the player has increased by €3m. The initial fee was €5m but the interest in his services has prompted the club to increase the fee to €8m.
Muniz has a decent goal record for Flamengo in the Brazilian league. The striker has scored five goals in 24 games for the club.