Inter Milan manager Antonio Conte wants to wait until the summer before deciding whether to bring Federico DiMarco back to the club or not.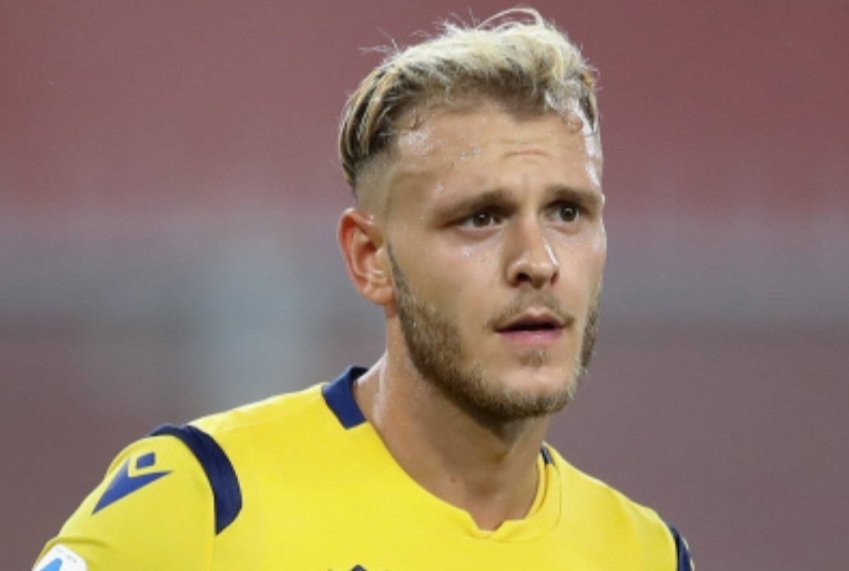 Italian fullback DiMarco joined Hellas Verona on loan from Inter Milan at the start of the season and the loan deal has the option of a permanent deal. The latest edition of Italian newspaper La Gazzettadello Sport revealed that Verona are on course to make the loan move for DiMarco permanent for €6.5m as contained in the loan contract signed at the start of the season. In addition, Italian football giants Inter Milan would retain 50% clause on any future sale for the fullback.
The report from La Gazzetta said that the Italian football giants would be looking to use the abovementioned clause to sign the player.
Inter Milan officials see DiMarco as a cheap alternative in the quest to bolster the playing squad in the fullback area. Also, the player is interested in a return to the San Siro this summer. He is a product of the academy at Inter Milan and has been able to develop into a very good player at Hellas Verona this season. DiMarco has been one of the best fullbacks in Italian football this season. He has been a regular in the Verona XI since the start of the season.
The potential return of DiMarco to Inter Milan depends on manager Antonio Conte. The former Chelsea and Juventus boss is planning to evaluate the season when it ends in the coming weeks and decide how to strengthen his team. Conte has been able to influence Italian football this season in favour of Inter Milan. He's on course to lead the Nerazzuri to the Italian Serie A title. Inter Milan have not won the league title since Jose Mourinho led the club to the title over a decade ago. Mourinho won the treble for Inter Milan during the 2009/10 campaign.