Argentina international right-back Nahuel Molina is the subject of interest from two European teams namely Italian football side Juventus and Spanish champions Atletico Madrid. Molina has impressed for Udinese in the Italian Serie A this season and clubs are keen on signing him this summer. In addition to being a regular for Udinese in the Italian league, right-sided defender Molina is also a regular in the Argentine national team setup under Lionel Scaloni.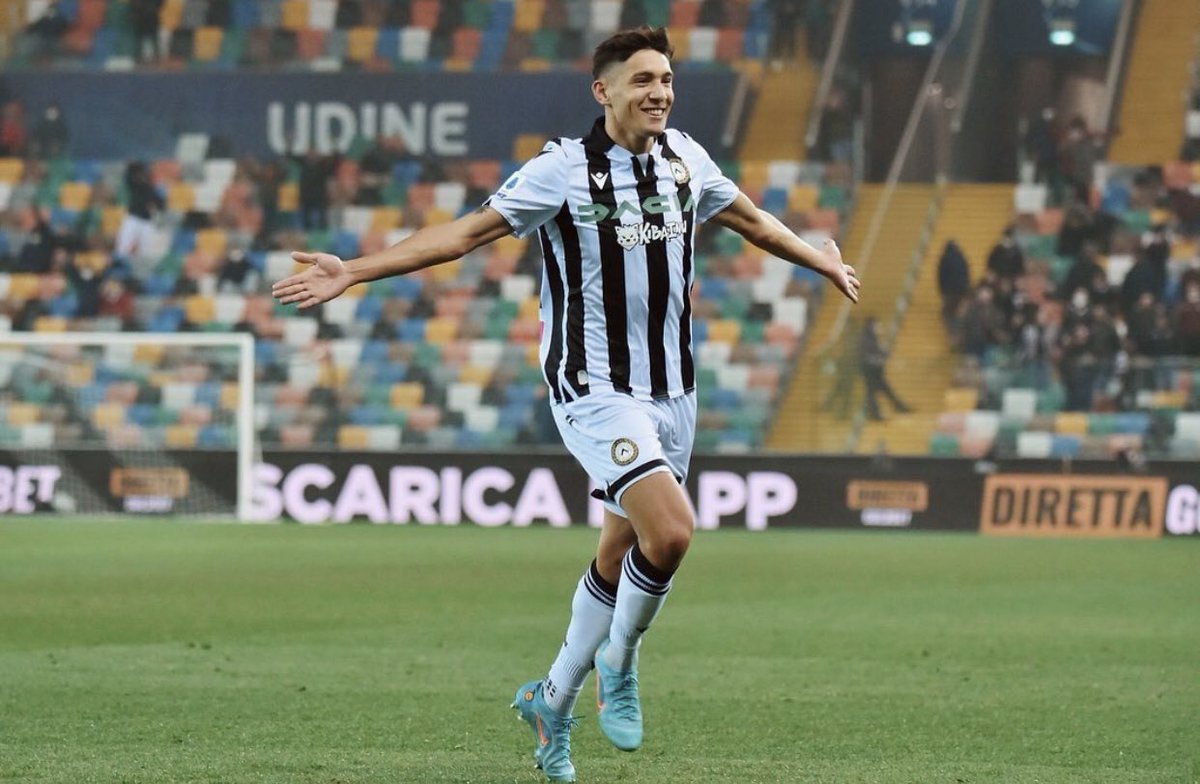 It looks like it would be a straight fight between Spanish La Liga outfit Atletico Madrid and Italian football giants Juventus. 24-year-old Molina already has six goals and three assists in 28 Italian Serie A games this season. He has thrived well under Gabriele Cioffi, the Udinese manager. Molina is destined for a big move away from Udinese this summer and the Iyakiams have already made their peace with it.
The interest of Italian football giants Juventus in Molina was reported by TuttoMercatoWeb which stated that several top clubs in European football wants to sign Argentine star Molina and that Juventus are one of these teams. A new right-back is a priority signing for the Old Lady ahead of this summer and manager Maximiliano Allegri has identified Molina as the man for the job. It was further stated by TuttoMercatoWeb that Allegri and Juventus might have their work cut out due to the presence of Atletico Madrid.
Just like what's obtainable with Juventus, Atletico Madrid need a new right-back following the transfer of England international Kieran Trippierto Newcastle United in the Premier League. Atletico Madrid have already scheduled a meeting with the player's entourage for next week and they are optimistic that a deal would be reached soon.
Amidst the interest from Juventus and Atletico Madrid, Udinese have already slammed a €25m to €30m transfer fee on Molina whose Udinese contract expires in 2026.